Help Your Child Build Confidence And Strength With Our Age-Specific Kids Martial Arts Classes
At TOP Martial Arts, we are proud to offer students of all ages the chance to stay active, build social skills, and develop incredible self-confidence all at once.
Our Kids Martial Arts Classes in Clearwater help all skill levels learn the basics of martial arts and have a blast in the process. Come check it out for yourself or get started today!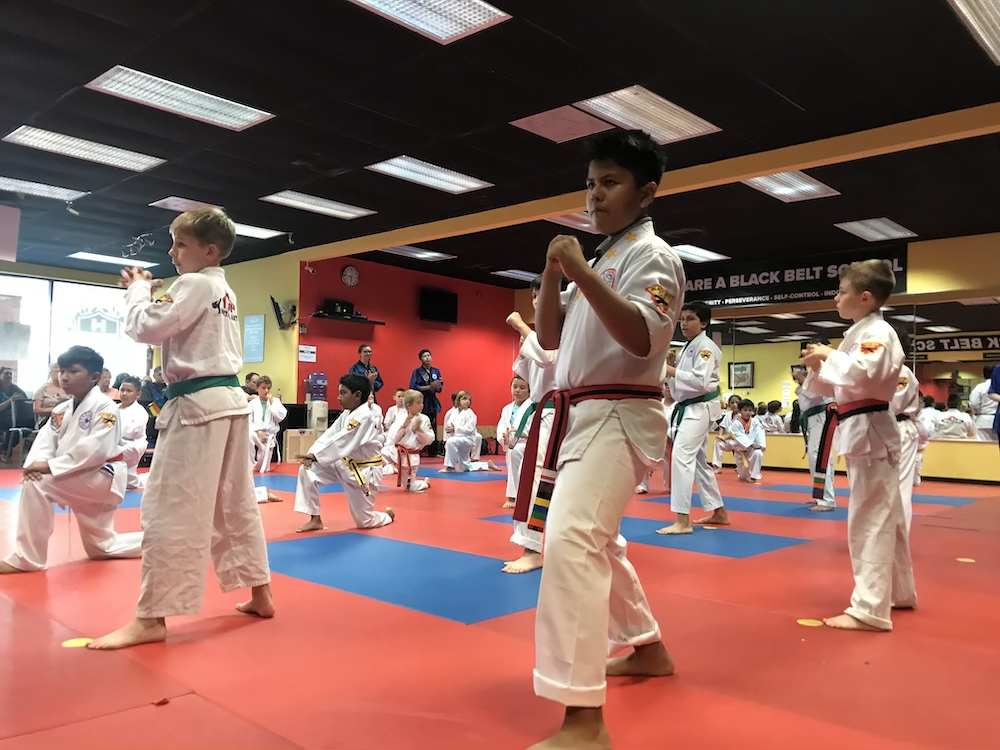 Find The Kids Martial Arts Class That Works Best For Your Child!
Our goal in every Kids Martial Arts Class is to surround your child with students of a similar age and experience level. That's why we break each program down into small groups where students can enjoy individualized attention and age-appropriate instruction.
Our Kids Martial Arts Classes in Clearwater include:
Lil' Ninjas (Ages 3-5): Our most basic instruction, Lil' Ninjas can learn skills like balance and coordination while also improving their memories and learning how to follow directions. Each class is held in a safe and supervised environment.
Tigers (Ages 5-8): Your child can build their skills one step at a time with these high-energy class. We help students face challenges like a new skill or technique and watch them grow in pride and ability as they learn.
Youth (Ages 8-11): Give your child the tools to combat bullying while also instilling in them a sense of self-confidence and pride. Our classes build students up and empower them to overcome anything life throws their way.
Powerful Words: Our in-house system of growth and reflection. Each Powerful Words lesson surrounds your child with important values and vital role models. It's proof that martial arts training is truly a mind, body, and soul experience.
Family Martial Arts: Want to train together? Not a problem! Our Family Martial Arts program brings your loved ones together for the same class. It's the best way to bond and build a new tradition.
Why Are Our Kids Martial Arts Classes In Clearwater Perfect For Your Child?
Because we offer so much more than just punches and kicks. Sure, our instructors are dedicated to teaching incredible martial arts and self-defense skills, but we aim to also build a foundation for every student who comes through our doors.
From day one, your child can take on challenges and build the physical and mental skills they need to succeed in all aspects of life.
Using traditional techniques and strength-building exercises, our students also quickly build:
Discipline and perseverance
Focus and attention to detail
Respect for others
Leadership and teamwork skills
Check It Out Today! Our Kids Martial Arts Classes In Clearwater Have Something For Everyone!
Give your child the best chance to thrive! Our Kids Martial Arts Classes in Clearwater can prepare them for success no matter what path in life they choose. And at the end of the day, they'll have a great group of new friends, too!
Just fill out the short form on your screen today to learn more about everything we have to offer at TOP Martial Arts!